Jump down the page to use our Prepping on a budget calculator
Also, check out our Prepping Budgeting Pro Tip
---
If you want to start prepping or have already started prepping you've likely noticed it can cost a lot! So.. how do you start prepping? And how can you be a prepper on a budget? 
The key to prepping on a budget is to do your research, take an inventory of what you already have, make a plan, and start a budget. It is also important that you start with the basic essentials; food and water. Then decide what your priorities are and do it right the first time so you don't have to start over. If you can keep your spending under control you can be the ultimate prepper before you know it.
When you start prepping it can seem very overwhelming and very expensive (see 30 Tips on Surviving the High Cost of Living). But it's easier than you might think.
When we first started prepping, I was a stay-at-home mom and my husband was still finishing school while working part-time. We sat down together to decide what we wanted to do and all we saw were dollar signs! We were also renting which limited what we were going to be able to change about our house. We didn't want to and really couldn't spend a ton of money. We also didn't know where to begin. But we wanted to do what we could with the situation we were in. We had to be smart.
So what did we do?
We did a lot of research about the different things we would need.
We did an inventory of our house to see what we already had.
Budgeted/allocated funds to normal groceries (find the cheapest grocery stores).
Budgeted/allocated funds to building a supply of shelf-stable food storage.
Budgeted/allocated funds to nonfood prepping items such as food preservation tools, 72-hour kits, go bags, generators, and more.
We then made the best, reasonable choices for our family to help us be as prepared as we could while sticking to our budget.
We are also still in the building-up phase. We still research everything and we still try to save as much money as we can. We don't have everything we want or could use but we started, we continue to prepare, and that's what counts!
Although, there are many benefits to prepping some may wonder is being a prepper worth it? see an unbiased perspective. For help getting started with general preparedness and becoming more self reliant check out our guide on how to start prepping for beginners.
Whether you are at the beginning of your prepping journey or in the middle just trying to save some money this should help you feel prepared while not spending all of your hard-earned cash. Here are 11 budget-friendly tips to help you start prepping effectively without spending a ton of money.
Prepping on a Budget: 11 Budget-Friendly Tips
1. Do Research and Make a Plan
Make a plan and learn how to practically prepare for even the worst-case scenarios like a financial collapse or depression so that you will be confident and ready to protect your family.
Do your Research
There are so many places to do your research to decide what type of prepper you are going to be. Do you want to have a minimum of 3 months of food storage and a first aid kit? Or do you want to take it as far as having a 1-year food storage supply along with 72-hour kits on up to a bunker in your backyard or in a secluded location? Research what you want to buy. There are lots of brands out there and lots of places to buy things. We find that amazon has the widest variety, usually has decent prices, and you can't beat that 2-day shipping! It can get expensive if you don't do it right that's why you… Make a plan. 
Make a Plan
Here are some things to think about to get your plan started.
How much money can you spend each month?
Think about the possible challenges in your geographical area. Are you more likely to face a hurricane, fires, earthquakes, civil unrest, or a global pandemic…
Are there any specific disasters that happen in your area that you will need to be more prepared for?
How prepared do you want to be?
What rooms can you use for food storage? (tip – dark and cool rooms such as cold storage are best to store food storage)
What kind of space do you have at your house to store the things you need?
Do an inventory of your food storage and around your home for other things you'll need like first aid kits, 72-hour kits, or medications.
You probably already have a lot of the things you need at home. Pulling them all together so that you know where everything is and making sure nothing is expired is a great start. Why buy new if you already have it at home?!
When you have a set plan in place, it is much easier to stick to your budget and you know you are not wasting money on things you don't need.
2. Make a Budget
Making and sticking to a budget is going to help you be the most successful in your prepping. Going out and spending hundreds of dollars on a generator is great if you can afford it and have your food storage in order already. But it might not be the most practical for your situation.
Deciding how much money you can put into prepping will help you determine what items are the most important now and what kinds of things you will need to save up for. Some months you might not spend any money, but you will set aside your allotted budget for that month to save up for a bigger item to purchase in a few months.
We recommend first getting at least 3 months of food storage and water storage. Then moving on to survival-type items such as a first aid kit, 72-hour kits, a water purifying system, and even a generator.
Prepping on a Budget Calculator
To help you determine how much you can reasonably spend on prepping on a monthly bases use the below calculator.
Prepping Budget Pro Tip
One easy way in which we get our prepping budget to go a little further is by getting discounts and cashback on all of our online purchases by using Rakuten (Formerly known as Ebates). It is worldwide, simple, and free to use. They offer discounts and cashback from thousands of stores. Here is a link to sign up for Rakuten that will give you $30 back after you spend your first $30 (this offer periodically changes).
The best part about Rakuten is it includes Cashback and Discounts on various grocery stores like Walmart and other commonly used stores. they include many stores and retailers where you can purchase bulk food storage items and other survival/prepping goods. Might as well collect cash back on the things that you are already purchasing.
Really there is no reason not to use Rakuten, we have received hundreds in cashback and in discounts!
Rakuten Benefits
Free to Use
No fees
Add Chrome Extension
Free mobile app
Cashback
2500+ stores
Amazon, Walmart, & more
Up to 10%-15% back
Periodic Discounts
Stores offer periodic discounts
up to 15%
discount codes
Click here to sign up for Rakuten and give it a try. In order to get $30 back, you'll have to spend your first $30 using Rakuten (it helps to add the chrome extension to your browser).
Budget Smart
Keep an eye on the price of the bigger items you are saving up for. A lot of times things will go on sale if you are watching them for a few months. You'll know what the cheapest price is and can jump on it the next time it goes on sale and save a chunk of change that can then be used somewhere else.
Remember it's not the number of things you have that will help you survive but the effectiveness of those items when there is an actual need. Sure a camo toilet seat is awesome, but could the $20 it costs be better spent on something else? Like a Life Straw to purify your water?
3. Start With Food and Water
Even after buying the nicest survival gear or building a sweet off-grid bunker, you won't make it long without the life-sustaining essentials of food and water. In your budget plan, decide how much money you will dedicate to buying foods that have a long shelf life. You can budget monthly or weekly, it really doesn't matter. All that matters is that you have a budget and that you are actually following it.
As food and grocery costs increase we have decided that adjusting our shopping and buying cheaper groceries is important. Turning to off-brand groceries have become more common for use. Finding the cheapest grocery stores that are near you will help ease your budget.
Did you know that Amish bulk food and grocery stores are in just about every state in America? We have found great deals and quality bulk foods at various Amish stores. Use our locator tools to find an Amish store near you!
Food Storage Budget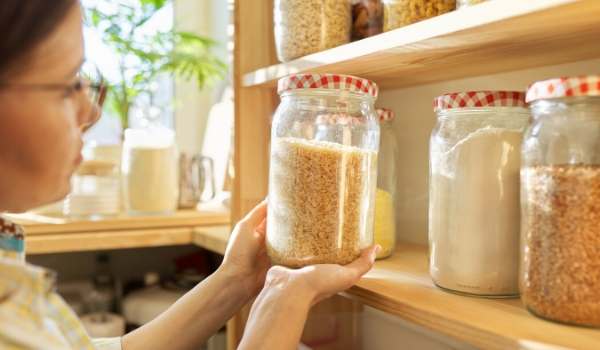 To get a good idea of the type and amount of food to plan for try using our food storage Calculator and check out our article Food Storage Items: What are the BEST foods for long-term storage?
It really can be as simple and cheap as allotting $5 to $10 a week. Here is how to build a food supply with only $5 a week.
Water Storage Budget
If you need help determining how much water to store check out our Water Storage Calculator.
Having some water bottles, water jugs, and even a 55-gallon water tank or two is definitely a good idea. We have put together 13 of the best water storage container ideas to help you determine which container is best for you.
Start by making sure that you have a few packs of easily accessible packs of water bottles. They are cheap at Sams Club or Walmart and you can drink one at a time with no hassle.
Then find and thoroughly clean some gallon or litter-sized jugs to fill with tap or other potable water. After that, if you have a large enough storage room, garage, or shed, try using some 55-gallon water storage tanks. Check out our article How do you store large amounts of water? Long-Term Water Storage.
Water Purifier
For many, it may be impractical to store large amounts of water. In that case, it would be a great idea to budget $5 to $10 dollars a week so that in 5 to 10 weeks you can buy a water filter like our current favorite the Survivor Filter PRO (See on Amazon). It is one that I use camping and have on hand for emergencies. It is great because it filters to  0.01 Microns to remove viruses, bacteria, parasites, and reduces most heavy metals, taste, and chemicals. 
A water filter can be well worth budgeting the money, especially if you need to get out of town quickly and leave your water barrels and jugs at home. Keep it in your bug-out bag for quick and easy access. See a buyer's guide to selecting the best survival water filters.
4. Determine your Priorities
Deciding what is most important to your family is crucial. Ask each family member what is important to them in these situations. Write those things down so you can remember what each person's priorities are. Print that list out and hang it on the fridge so you see it and check off each thing as you complete or get them.
Once you know what is most important you will know where to start. Is it food, shelter, or special medication? What kinds of survival skills do you already have? What do you need to learn?
There are obvious priorities that you will want to put at the top of your list. These include things such as:
Food
Water
Clothing
First aid kit and
Medications
When making your budget start with things that are most important. Even when prepping there are some "luxury" items that can wait till you have the basics. That's where making your budget comes into play.
5. Do it Right the First Time
Don't waste your time and money on things you don't need. This is why you need to do your research and make a plan. Weed out the things you don't need right now and find the things that are top priority and get them first and then go from there. Nothing can put a dent in the budget like buying unnecessary things!
6. Find Groups to Join
There are so many groups out there online that are interactive. You can ask questions and people will respond with their advice. Many of these people have had the same questions. Many have tried the things you are asking about and can tell you if it works or not. You can be a silent participator in these groups. Search the group for what you need or join to get ideas of what others are doing. Here is a group on Reddit worth checking out reddit.com/r/preppers/.   

7. Put Small Things Together Often
What kinds of things can you start to collect around the house that can be beneficial to preparing kits? Save your old newspapers or magazines. They can help you start a fire. Save your empty pill bottles to fill with Vaseline-coated cotton balls or shredded jute, also for another easy fire starter. Pull things together in your medicine cabinet to put together a first aid kit that will be easy to grab on the go.
When starting your food storage make it simple, buy 3 canned items at a time. One for now two for later. You can do that with almost all foods that have a long shelf life. Start keeping track of the meals you make each week and keep some of your favorite ingredients on hand. Don't forget to rotate your food storage.
Make sure you always have a 5-gallon gas can on hand that is always full. Or Make it a habit to not let your car's gas level get below ½ tank. Small habits can make a huge difference when disaster strikes.
8. Practice Basic Survival Skills
There are so many different survival skills you can practice.
Here are 7 basic skills to get you started.
Starting/building a fire.
Tying rope.
Water purification.
Fishing or hunting.
Knowing what plants are edible.
Building a shelter.
Reading a map.
Camp in the backyard and see how everyone does. It's great practice and you'll know how to set up that pesky tent when you need it. The kids will love it! Check out our article Is Backyard Camping Safe? You never know when these might come in handy.
9. Get in Shape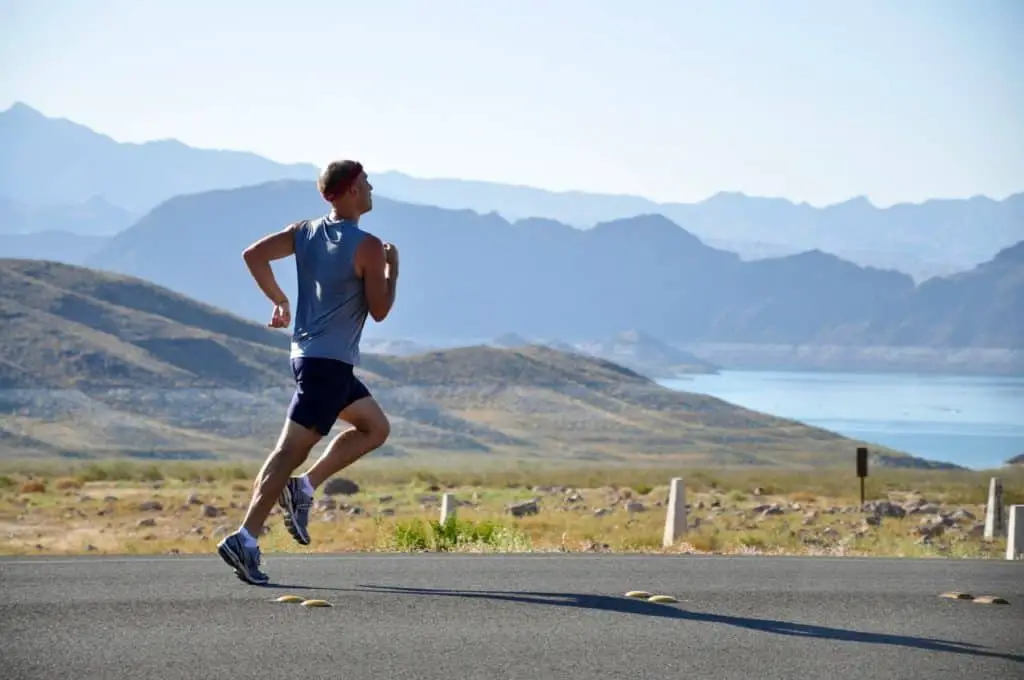 This is something we should be doing anyways to live a long healthy life. Being in shape can be helpful in so many ways. You don't want to be out of shape and have to hike or walk long distances. You can better regulate your body temperature if you are in shape. Doctors recommend working out at least 30 minutes per day. 
10. Prepare a Bug Out Bag or 72-Hour Kit
The main idea behind prepping is that you will be ready for anything at any time because you are prepared. A 72-hour kit is a great place to start. A 72-hour kit is a bag that has enough food, water, clothing, and essentials for 3 days. You can eat and live out of this bag till help comes or you get to your destination. 
To learn more about 72-hour kits check out our article 72 Hour Kit Guide & Checklist For The Whole Family With PDF Download.
11. Be Aware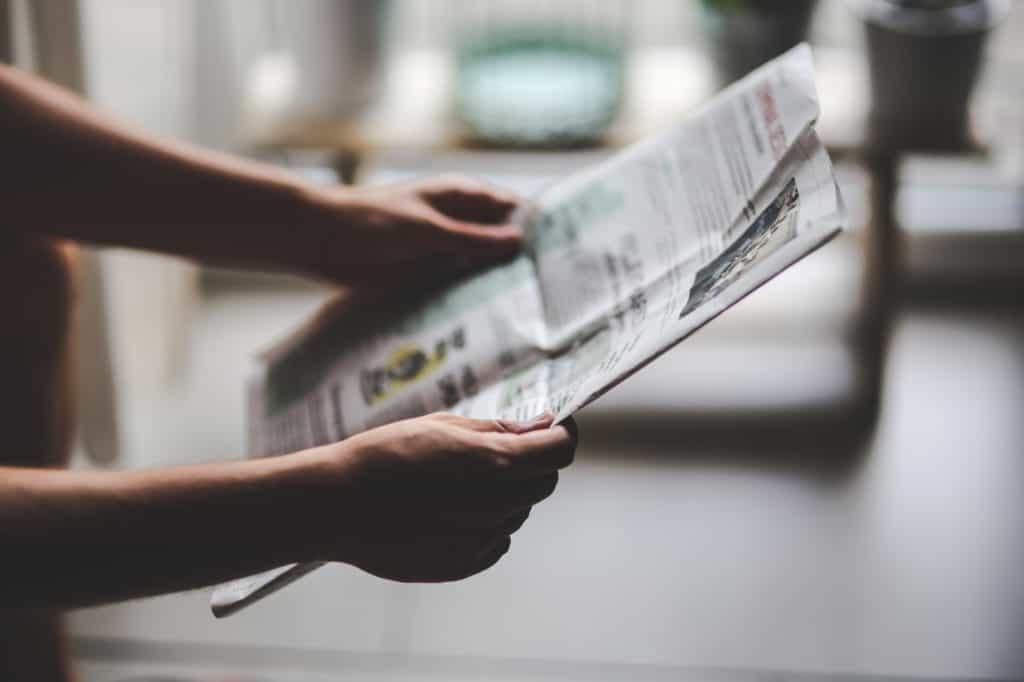 Watch the news. Listen to the radio. Read the newspaper. Know what is going on around you. The more in the know you are the more prepared you will be. You'll know what is coming weather-wise and be able to adjust more quickly if needed. Maybe an emergency won't come as such a shock and you will have more time to make sure everything is in place if needs be.
Conclusion
I can't draw put a budget and plan for you because only you know your financial situation. But what I can do is help get you started. When prepping on a budget the most important part is to have a plan. You can save so much money if you plan out what you need. Always look around the house first and see what you have there.
Self-discipline and self-control will be the biggest part of sticking to a budget. You don't need everything right now. Unless you feel a huge pressing urge or there is a disaster headed your way that you already know of. Then yeah! Go get the things you NEED. BUT!!! There is no need to go into any amount of debt to get everything right now. Start saving today. Setting that money aside each month will help you make the right decisions at the right time. It will eliminate the impulse buys that we often regret and don't need.